Breamore House, Fordingbridge SP6 2DF. MR 184/154191. Take A338 Ringwood to Fordingbridge road, just north of Fordingbridge at village of Breamore turn left to Breamore House and follow the signs. Lovely walks, Manor House & countryside Museum and Tea room. New Forest, Salisbury & Ringwood markets close by. Bus 1m. Own san is essential. Booking is neither available nor necessary
Events nearby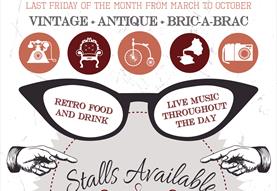 An eclectic mix of vintage, antique and bric-a-brac stalls from across the South showcasing some wonderful items from bygone eras taking place in Salisbury's Guildhall Square!
Enjoy live music throughout the day whilst visiting a fabulous…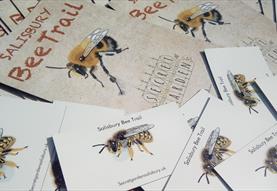 Bees, learning, exploring and having fun outdoors!
Learn about bees while you follow an illustrated city trail.
Upload the free App which will add 3D bees and games to the experience!
Grab a map and search for our 12 hidden signs around city green..